Manufacturing

Daisuke Fujita
Joined in 2003

Studies:

Graduate school of engineering, Major: Industrial Chemistry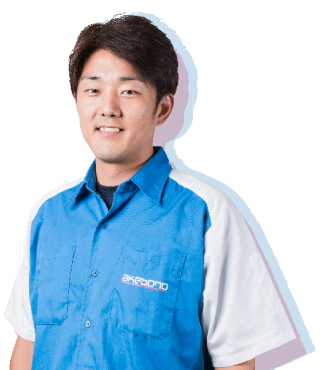 *The names of departments displayed on this site along with the interview contents
were applicable at the time the interviews were made.
My current work
I implement visualization (Mieruka) of Monozukuri (manufacturing) at plants based on various criteria such as specifications, requirements and methods. From there we set the akebono standard and implement on-site improvements to reach that standard.
As we need to ensure safety and quality in manufacturing, there are many factors that pose difficulty, however as we build trust with our customers through our products, the work feels twice worthwhile.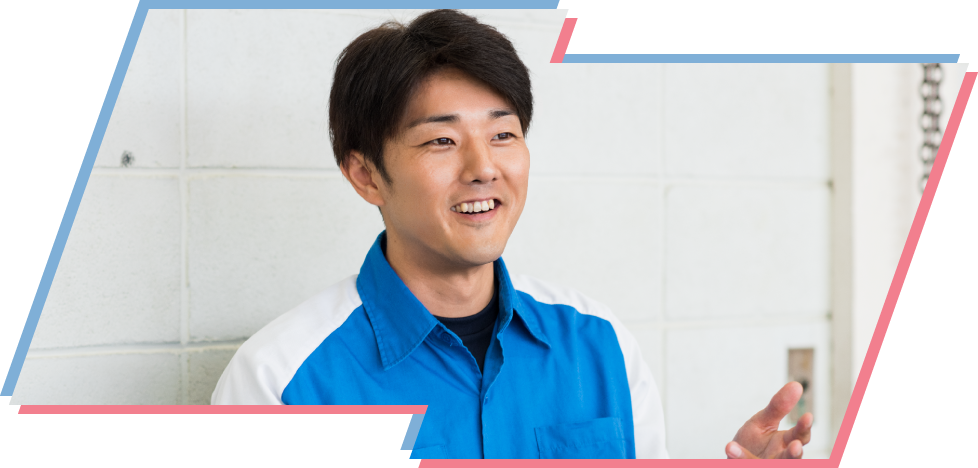 This I want to change at akebono
Akebono has manufacturing facilities globally in Japan, North America, Europe and Asia. However the manufacturing standard is still different among the facilities, and by establishing an akebono standard in the future we can ensure that good products are manufactured all around the world at the same quality, no matter who made them or which facility they were made in.
My future ideals
By taking advantage of my experience with quality control, in the future I want to become a master in quality, grasping all of the skills related to the specifications, conditions and process management of manufacturing related to akebono's products where safety and quality has been ensured.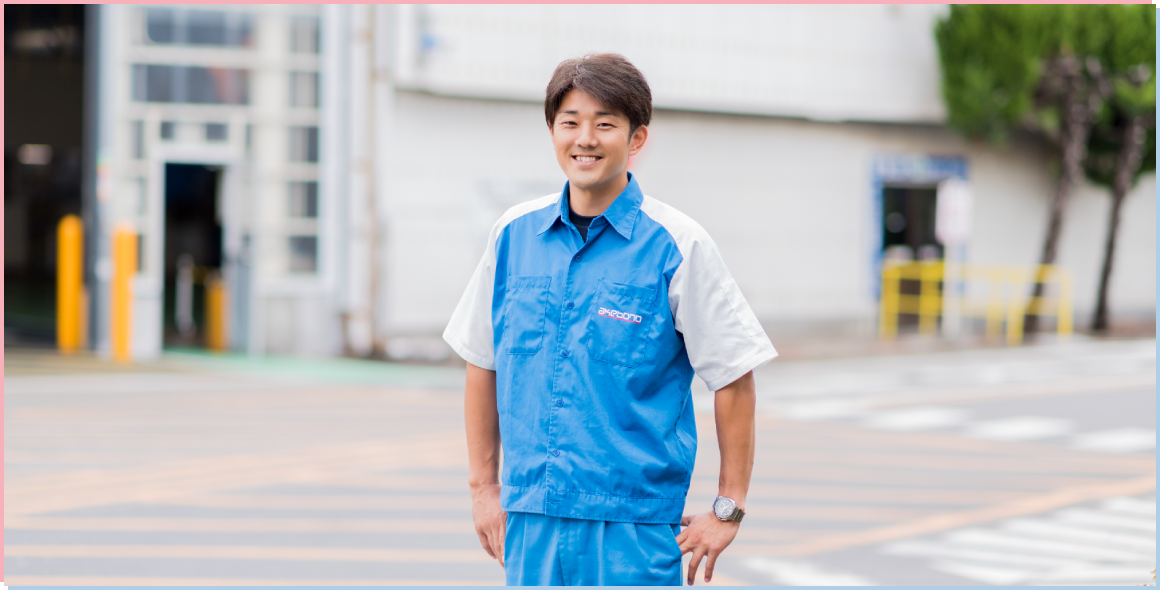 My message to students in the middle of job hunting
The future akebono brand
Akebono offers brake products at a wide range of industries and continues to expand globally. I also had the opportunity to experience an overseas assignment in my twenties.
Akebono is a company where, as long as you have motivation and passion, you will have plenty of opportunities even if you're still young. Let's work together for the future akebono brand in this company rich with unique talent.