Joined in 2012
Sahaj Shrestha
Master of
Science in International
Cooperation Policy
Sales
(High Performance Brake Business)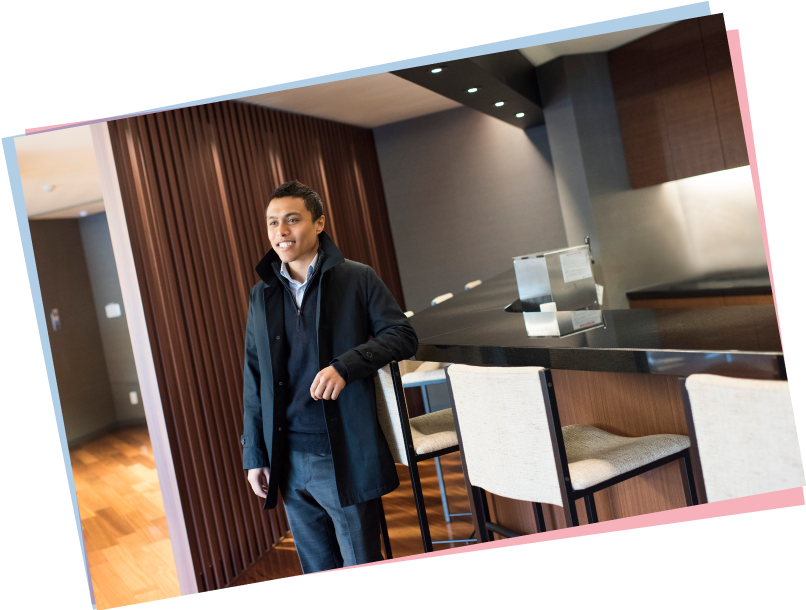 Please tell us about your current work
Our Business Unit is responsible for the high performance brake business, and my department deals with its future strategies. Our customers, manufacturing locations, engineering and sales teams as well as other related departments are spread out all around the globe. This makes work very interesting for me.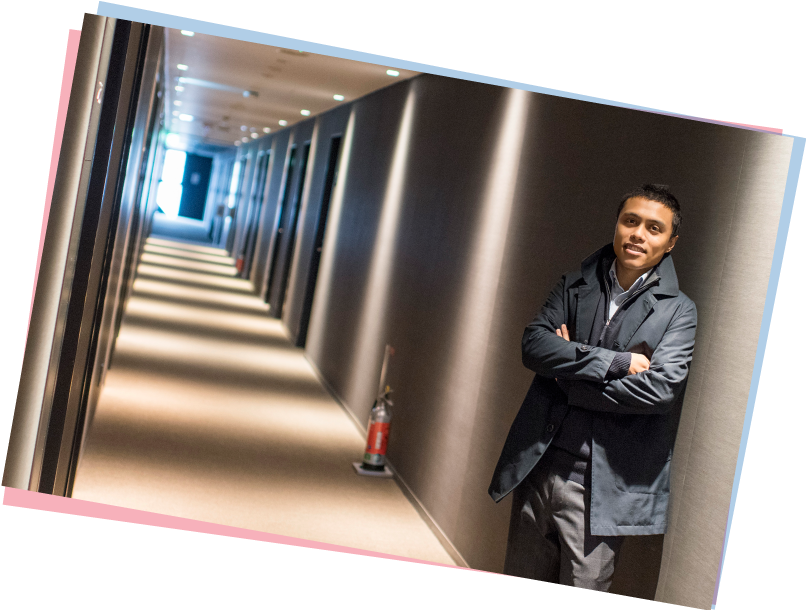 Within your work experiences, when did you especially feel that work is worthwhile?
During tight negotiations with important customers sitting right in front of you, I feel that my work is very meaningful. It is fulfilling when a task is finally completed with cooperation from akebono associates from various parts of the world. In the beginning, it sometimes seems like the task is never going to be finished due to distance or time difference, but once it is accomplished there is a feeling of pride, knowing that akebono really is one team. Another situation in which I feel proud of what I am doing is when I tell my family or friends back home that I work for a Japanese company, using both Japanese and English.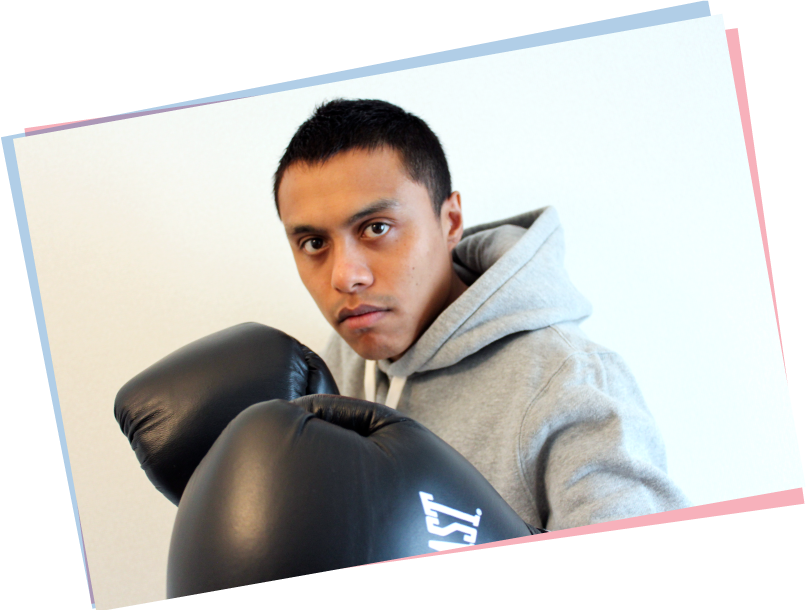 Do you have any hobbies outside work?
My hobbies are kickboxing, driving and squash.
I used to play in Squash tournaments at national level when I was in junior high school. Now, I try to go to the kickboxing (Muay Thai) gym almost every day after work and even on weekends whenever possible.
I also like old Japanese cars. I own a '90s model Nissan Laurel and a '90s model Nissan Silvia. This is one of the reasons that brought me to Japan.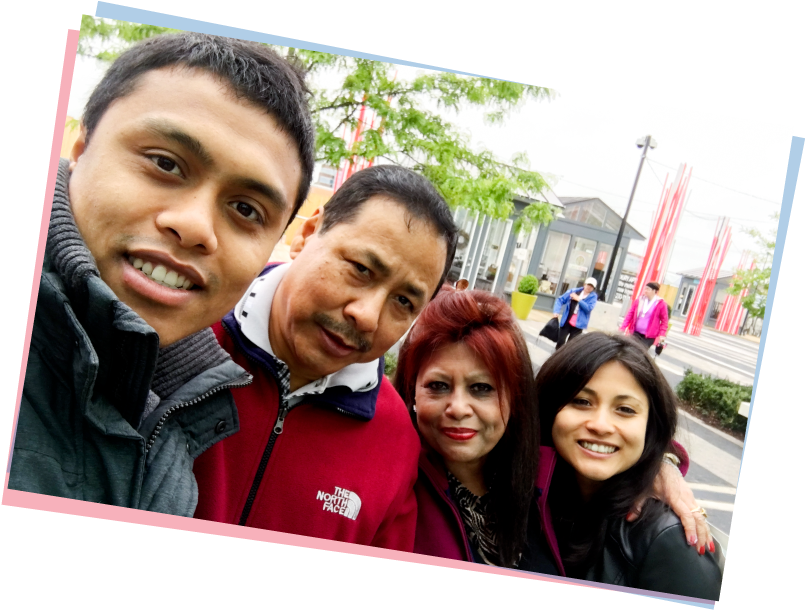 How do you spend your holidays?
I spend my weekends reading business related books or attending any car related events. I also go to the kickboxing gym to stay physically and mentally fit. With friends who have similar car interests, I go driving. During long holidays, I always travel to meet my family who live abroad.
MESSAGE
Sahaj Shrestha

Sales (High Performance Brake Business)
My advice is to build a habit of going out and meeting new people, going to new places, and gathering as much information as possible. I believe every new experience will lead to another and someday it could even change your life. I know job hunting can get very frustrating sometimes, but I think it's a great opportunity to get to know yourself. There is no doubt that this is the gateway to the next stage of your life. Don't be afraid of making mistakes because that's how you learn. If you get stuck, try different methods. If you fail, quickly leave the past behind, and try again. No matter what, be positive at all times, and I am sure you will find what you are looking for. Regardless of your interest in cars, bikes or trains, the automotive and mobility industries are growing at a rapid pace and they will continue to grow in the future, too. There are more opportunities than ever. akebono has various opportunities to offer at a global scale, and it could be a good start to your professional career.
*The names of departments displayed on this site along with the interview contents were applicable at the time the interviews were made.