Quality Assurance

Shunsuke Futo
Joined in 2015

Studies:

Advanced Interdisciplinary Sciences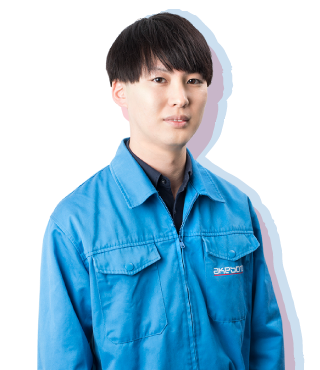 *The names of departments displayed on this site along with the interview contents
were applicable at the time the interviews were made.
My current work
I am involved in quality-related tasks. After joining akebono, I've been handling quality defects, supporting manufacturing facilities, and conducting process audits at manufacturing sites. My department offers multiple opportunities to visit customers and akebono facilities both in Japan and overseas, through which I can get to know various kinds of people, cultures as well as our manufacturing sites – this is the best thing about being assigned to Quality Assurance. While this may apply to other departments, too, especially here at Quality Assurance we are given great responsibility of tasks even if we are new to the job, so I always have a sense of accomplishment when completing a project – and that makes my job worthwhile. Although there are times when I feel a bit gloomy about projects I can't finish easily. (Laughing)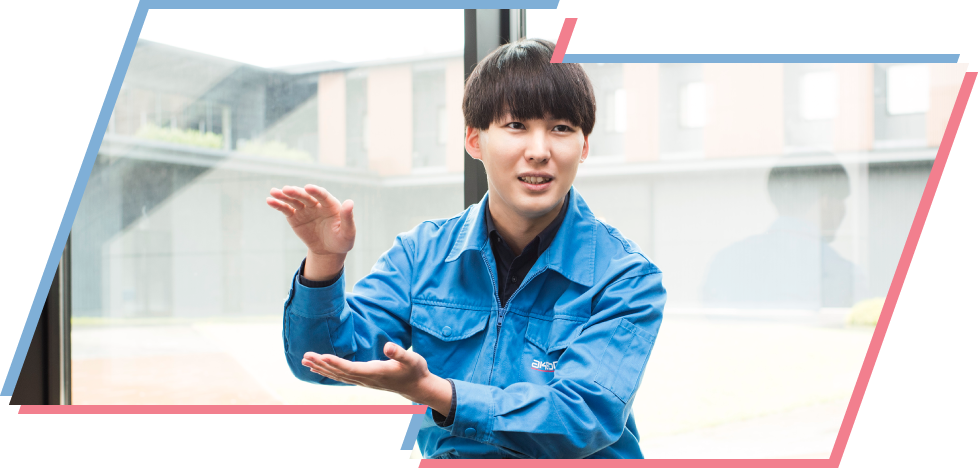 This I want to change at Akebono
I want to raise the awareness for quality among all akebono employees - not only those working at departments related to quality. Much of our work involves creating countermeasures to solve problems after they have already occurred. To decrease this kind of work, it is very important to take actions in order to prevent problems before they occur.
To prevent defects, it's essential that we raise quality awareness among all our employees. Although it will take time, I want to improve it one step at a time.
My future ideals
I want to experience an assignment at one of our overseas facilities, and become a person who can contribute to enhancing quality levels at the facility in question.
After returning from the assignment, I want to use this experience to decrease quality related issues in all our facilities.
To make this a reality, I'll actively take advantage of any opportunities that lie ahead.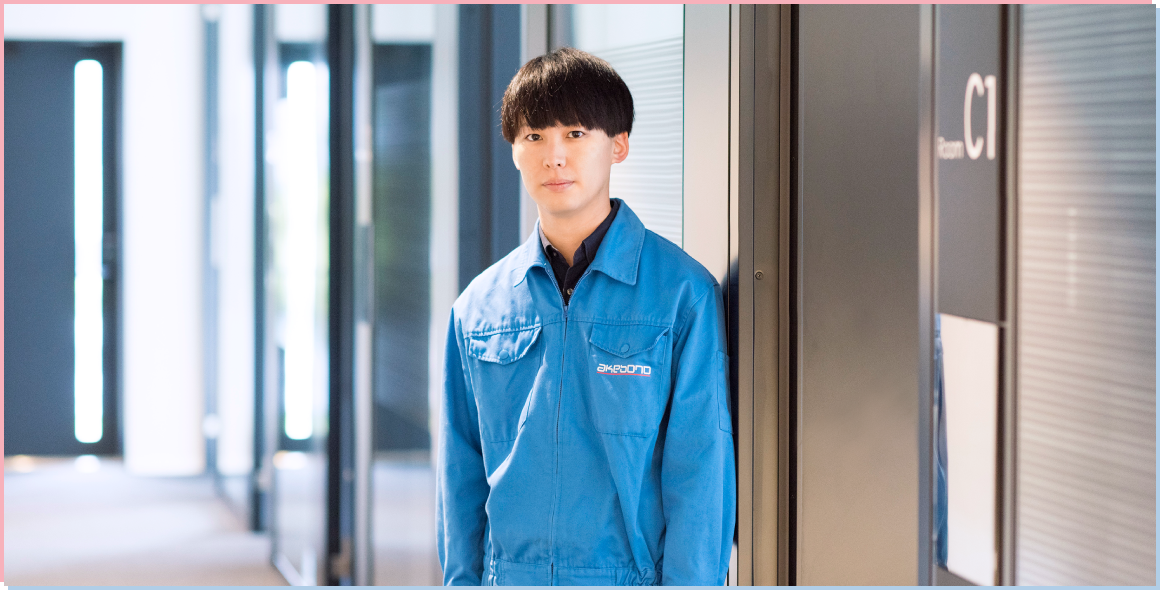 My message to students in the middle of job hunting
Stay determined until the end
While you are a student, please cultivate an attitude of curiosity. It doesn't matter if you are an engineer or not; I think that trying to understand the principles around you is necessary for your daily work life in the future.
During job hunting, stay determined until the end. There are moments when we feel tempted to compromise just because we are struggling with something, but I believe it's important to overcome your obstacles. Get to know yourself better, think about what is the best outcome for you, and end your job-hunting experience feeling with an "I did it."