Production Engineering

Suguru Takayashiki
Joined in 2013

Studies:

Graduate School of Engineering, Major: Die and Casting Engineering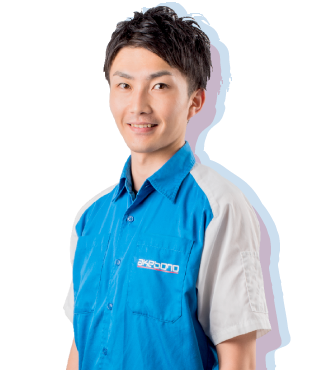 *The names of departments displayed on this site along with the interview contents
were applicable at the time the interviews were made.
My current work
I work with the development of casting equipment for high performance brake calipers used for vehicles on the European market. My task is to pursue best quality, costs, and operability (Jidoka), and then realize them.
One of the charms of working at akebono is the fact that because we are specialized in manufacturing brakes, you can pursue one area of technology deeper, becoming an expert with brake functions and brake manufacturing while working at an environment at the pinnacle of the industry.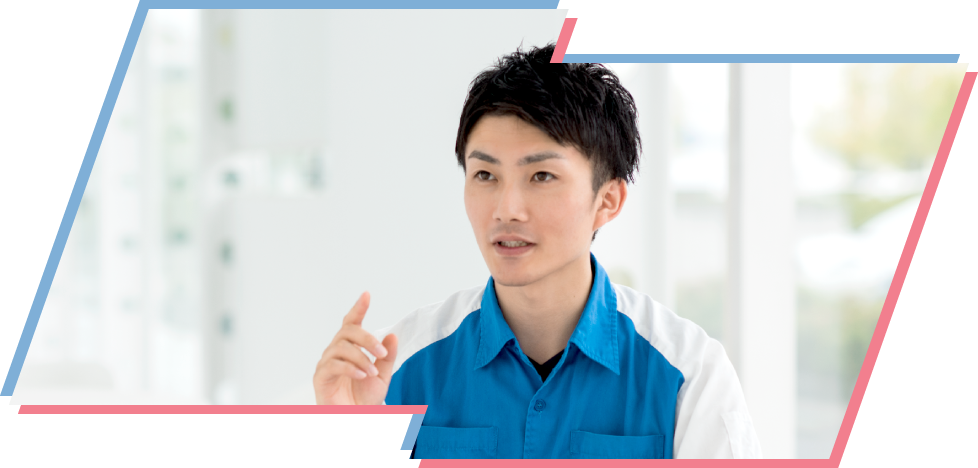 This I want to change at akebono
Instead of keeping your sights in the internal environment, I think we should focus on customers (end-users and automotive makers) and regional communities, and make decisions based on how our work can support that focus. It's easy to just concentrate on what you have in front of you, but I want to consider the whole process all the way to the customers, as well as the situation in five or ten years when deciding what needs to be done at work.
My future ideals
In order to make the world's top level products, I want to build the world's top class technical skills within akebono. In order to do this, we need to keep the company's vision in my mind all the time, spot any differences with the current state (issues), and progress steadily one step at a time.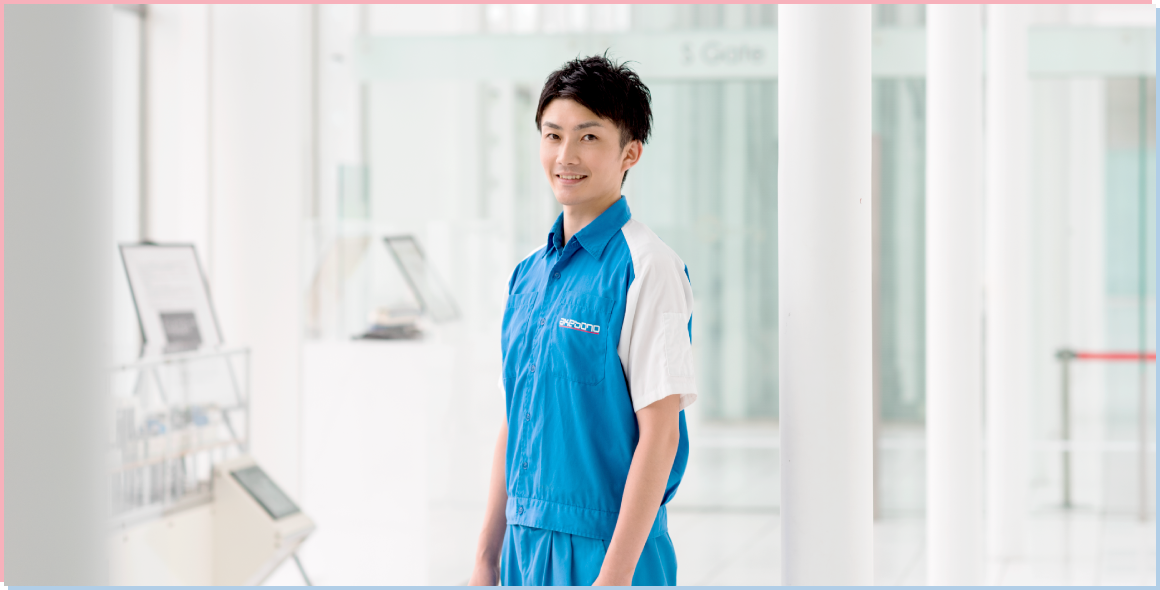 My message to students in the middle of job hunting
Act first.
At akebono, we value taking challenges. There is nothing more pointless than fearing failure, worrying and not getting anywhere. Naturally it's important to have reasoning behind your actions.
However, it's also a fact that there are still many things we don't know about manufacturing. Act first. Even if the results aren't good, it's also brings us knowledge and becomes a part of important know-how for the company. We are a company where you can take challenges and grow, and as I work in such an environment, all my days are filled with new discoveries and study that my work really interesting.