R&D (Evaluation Tests)

J.S.
Joined in 2007

Studies:

Faculty of Science, Department of Mechanical Systems Engineering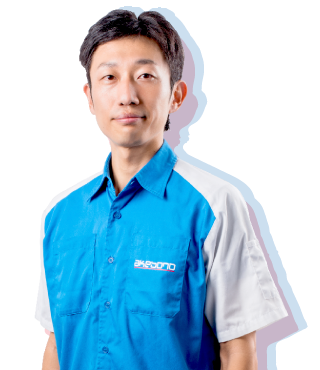 *The names of departments displayed on this site along with the interview contents
were applicable at the time the interviews were made.
My current work
My task is being in charge of friction material evaluation exams targeting high-performance automobiles. I also sometimes do measurement analysis related to NVH.*1 Here you have the opportunity to specialize in a certain area, but also to try your hand at various challenges. I like my work because through various situations I can interact with different people and make new discoveries.
*1 Abbreviation of Noise, Vibration and Harshness. NVH is one of the basics when estimating a car's comfort.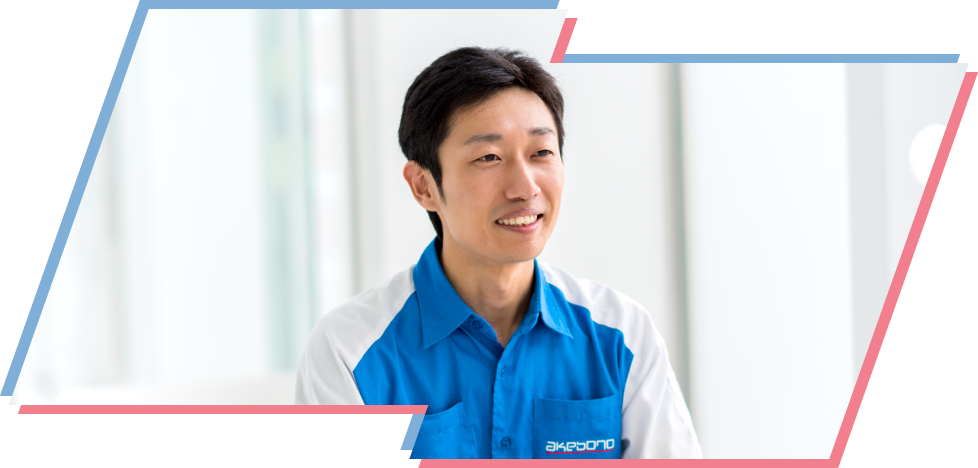 This I want to change at akebono
I'd like to aim for a working style more focused on One Team, crossing the borders between departments.
Instead of acting for yourself and your team, by working with consideration towards work flow and effectiveness for all related parties we would become an even better company.
My future ideals
I want to become an engineer who can make use of his own fortes and, by having a grasp of my work mates' skills and knowledge, can cooperate with colleagues in areas that are not within my expertise.
My message to students in the middle of job hunting
A chance to take challenges
Akebono offers positions to work inside and outside Japan, as well as opportunities to take challenges within that work.
As part of everyday business with workmates from different back grounds there are many discoveries and things to learn, allowing you to feel your personal growth.
Because akebono is a place where you can gain various experiences, I think everyone can find things you'd like to do or study at this company.