Origin of the Akebono Name and Logo
Origin of the Akebono Name
Akebono, meaning dawn in Japanese, was the name given to the company by its founder, Mr. Sanji Osame. The inspiration for the name came from his hometown of Mokakeson in Okayama Prefecture, Japan, where he was fond of watching the breaking dawn over the Seto Inland Sea from Mushiage Bay.
The natural beauty of the landscape in this region has been described in traditional Japanese poetry, called "Waka", since Japan's Heian Period (794-1185). In fact, the region would become known as the "the hometown of the breaking dawn" after a famous samurai named Taira no Tadamori (1096-1153) included a reference to the area's beauty in one of his poems.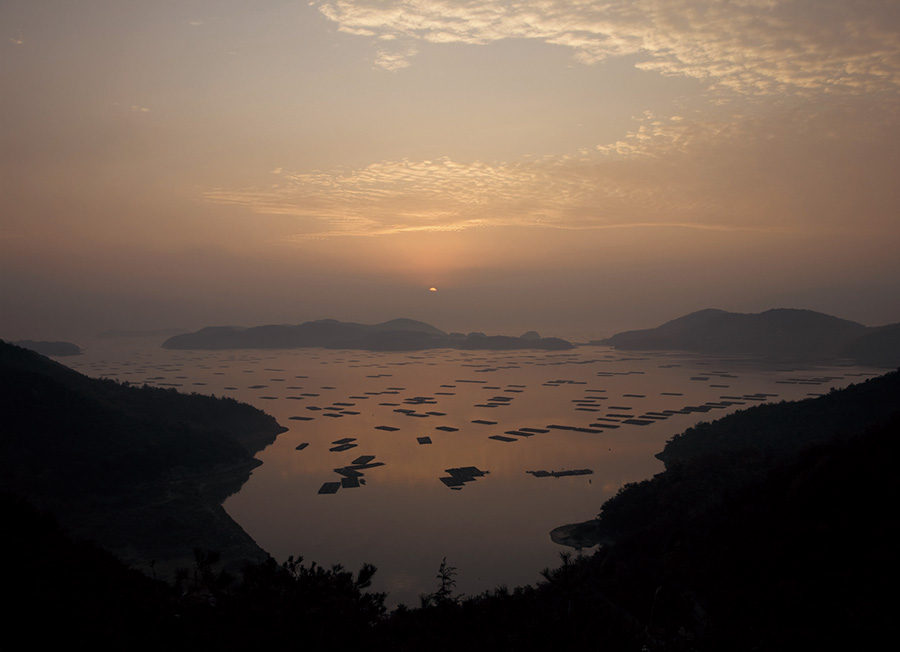 The Akebono Logo
In 1999, Akebono marked its 70th anniversary of the founding of the company, and established a new Corporate Mission Statement. In addition, a new akebono Declaration for the 21st Century set forth the necessary mindset and code of conduct to achieve the Corporate Mission.
As the company entered the 21st Century, it recognized the need to establish a new foundation for the future of the Akebono Group, building on a long history, spanning over 70 years.
As a compliment to the activities undertaken to transform the company for success in the future, a new corporate logo was born. The new design is a conceptualization of the vastness of the universe, in reference to the endless possibilities presented by new business opportunities in the areas of friction and vibration.