Sep 12, 2012
Ai-City (Head Office) Certified as Excellent Large-Scale Business Facility Under Saitama's Cap-And-Trade Emissions Trading System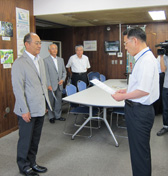 Ai-City (The Head Office) of Akebono Brake Industry Co., Ltd. has been certified as a Quasi-Top-Level Facility, in the Excellent Large-Scale Business Facility category, under Saitama Prefecture's cap-and-trade emissions trading system.
Saitama Prefecture has stipulated a Certification System for Excellent Large Business Facilities, which reduces the emission targets for business facilities making outstanding efforts to combat global warming. Under this system, a third-party organization assesses the businesses' efforts to combat global warming, by evaluating 364 items in detail, including initiatives to conserve energy and mitigate CO2.
Akebono considers global environmental problems to be a top-priority management issue. Accordingly, the company works to protect the environment on a global scale through environmentally efficient business activities, taking into account reduction of CO2 emissions, recycling of industrial waste, and conservation of energy and resources. Now, Saitama Prefecture's certification of Akebono reflects the company's proven record in energy conservation and its emphasis on facility operation, maintenance, and management, extending back before the new certification system started.
Since the new system took effect in April 2011, Akebono was one of the first companies to be certified. On August 23rd, at Saitama Prefectural Office, certificates were presented to just two of the 561 eligible business facilities in Saitama, including Ai-City (Head Office).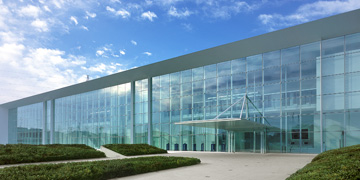 Ai-City (Head Office)