Dec 20, 2012
Akebono Holds Ground-Breaking Ceremony for Training Center
On December 19, Akebono Brake Industry Co., Ltd. held an opening ceremony of Ai-Village, a global training center, at its Ai-City Headquarters in Hanyu.
The ceremony, which started at 11 am, was attended by about 50 people, including Hisataka Nobumoto, President of Akebono Brake. A reception following the ceremony was attended by about 70 people. Among the guests were Mr. Hirohata, Vice Governor of Saitama Prefecture, Mr. Tachikawa, Deputy Manager, Department of Industry and Labor, and Mr. Kawada, Mayor of Hanyu City. In outline, President Nobumoto's opening remarks for the reception were as follows.
"In 2010, we purchased Bosch's brake business in North America, and currently, about 60% of the Akebono Brake Group's net sales and associates are from overseas locations. We are also opening new plants - in Vietnam this year and Mexico next year - and as we reinforce our European business, they will make a growing contribution. Our aim is "true globalization," so we can handle today's increasingly international market. Accordingly, we will build Akebono into an unrivalled company, and meet our customers' needs, by benefiting from our associates' diversity in terms of language, culture, and values. Our slogan as a unified group is "One Goal, One Team, One akebono." Now, we have started work on Ai-Village, as a base to create new value as One Team, by sharing knowledge and experience among associates from each country and networking within the Group. We will make maximum use of this center to equip associates with the skills appropriate to a global company."
Akebono's Ai-City Headquarters complex already houses a Manufacturing Center and Brake History Museum (Ai-Museum). The establishment of Ai-Village will further reinforce Akebono's training capabilities, to prepare globally capable associates and secure a solid foundation for talent development over the medium to long term. The name Ai represents both Akebono Innovation and "ai," the Japanese word for indigo, as Hanyu City is famous for indigo dyeing. The word "Village," which is pronounced in the French style, reflects the training center's position as part of the Ai-City complex.
Main features of the "Ai-Village"

Flexible learning spaces that can be enlarged or reduced depending on program requirements
Presentation auditorium modeled on a university-style lecture theater
Dedicated language laboratories and study rooms
Lounge areas for enhanced communication and garden spaces for greenery
Accommodation for medium- and long-term-stay visitors (56 rooms)
Kitchen facilities for cross-cultural exchanges through the experience of various cuisines, etc.
Library facilities to support self-study through e-learning and other means
Video conferencing functions to strengthen worldwide networking among global facilities
Environmental measures
Efforts to plant trees across the entire site with a greening attainment rate of approximately 30%
Utilization of renewable energy technologies (solar power systems, solar water heating equipment, energy/cost savings through use of natural resources)
Promotion of wildlife diversification through on-site cultivation of local fauna and flora such as aldrovanda vesiculosa and fireflies
Business Continuity Plan
Earthquake proofing reinforced by 150% of Japanese standards
Emergency provisions and supplies available in the event of use as in emergency evacuations
Includes back-up power supply system
Facility outline
| | |
| --- | --- |
| Facility name | Ai-Village |
| Address | 5-Chome Higashi, Hanyu-City, Saitama |
| Site area | Approx. 9,500m2 |
| Floor space | Approx. 4,270m2 |
| Construction | Two story, steel frame building |
| Design | Plantec Architects, Inc. |
| Contractor | Kitano Construction Corp. |
| Start of construction | May 13, 2012 |
| Completion | December 19, 2012 |
| Total investment | Approx. 1700 million JPY |
The ceremony
Ai-Village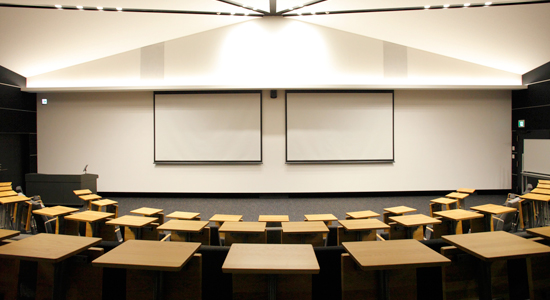 Presentation auditorium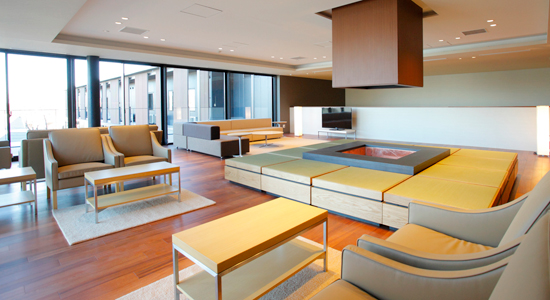 Lounge areas